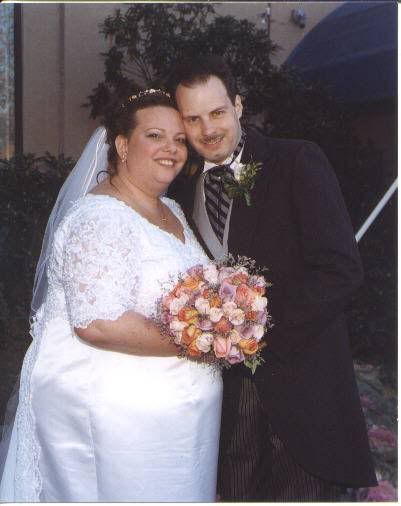 I am still in shock. Thursday my friend Helena passed away suddenly from an Aortic Aneurysm. She was 43 years old.
Her husband Andrew passed away a little over a year ago very suddenly from Pneumonia. He grew a clot, it went to his brain and he would never wake up, and life support was stopped.
Their triplets, Madison, Zoe and Jonathan will be six years old

March 14th

. Helena was raising them alone with much difficulty. Jonathan has severe CP, and one of the girls has mild CP. Helena struggled greatly in the last year to keep her family together. She loved her "treasures" as she referred to them.
I would meet with Helena once a month at the triplet moms night out when we could get baby sitters for our children. She was very helpful and generous. She kept a
blog
that I would read when I had a chance to.
Due to financial difficulties, she stopped blogging suddenly in October when she could no longer afford to have internet or a home phone, and she lost her connection to the world.
Tanya and Gina had started a blog to tribute her. You can visit it
here
. She touched my life and will be greatly missed.