As many of you know my scrapbook home Deco-Pages is closing on Nov 11. I was on their CT for about 5 years. But there is a saying, "When one door closes a window opens". I was offered a position for site CT at Scrappity Doo-Dah. My first assignment is with Twin Mom Scraps. I chose the kit
Thankful
.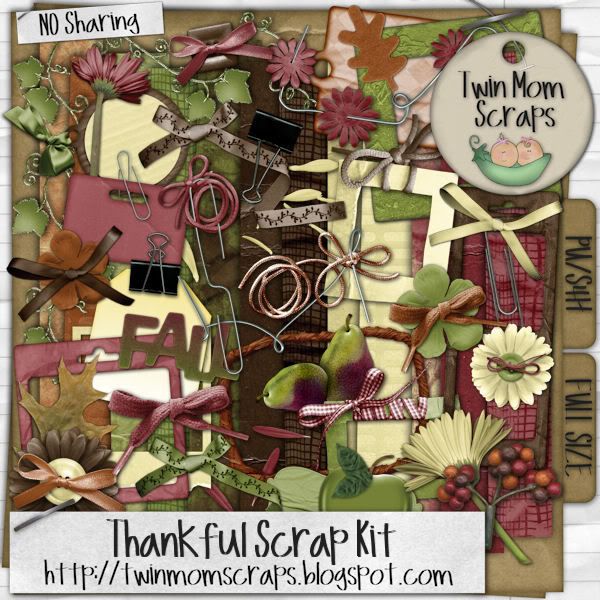 here is my layout
Another designer I am working with this month is Danos Pookie Designs. I chose this cute kit called
Jungle Safari
.
Luckily my niece was an elephant for Halloween so this is the page I made using the above kit.
Stay tuned for more pages during the month of November.